Tern HSD S8i Ebike Review
Mini yet mighty, the Tern HSD S8i is a versatile and comfortable cargo hauler.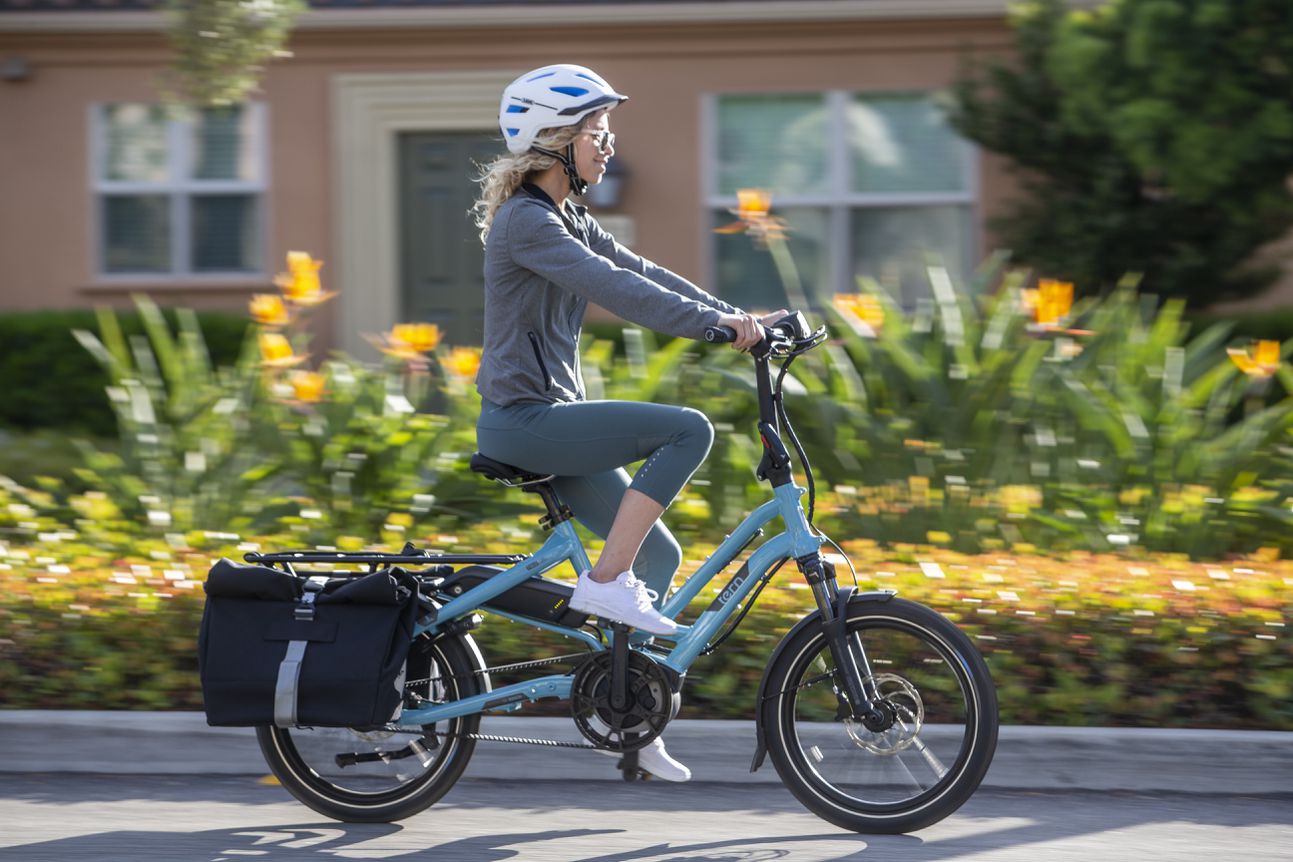 Taking inspiration from the arctic tern, the longest-distance migratory animal on the planet, Tern Bicycles introduced its line of folding urban transport bikes designed with non-cyclists in mind in 2011. To further its goal of getting people out of their cars and onto bikes instead, Tern launched its first ebike, the eLink, three years later, and has since expanded its line of electric models. Those ebikes include the capable, cargo-hauling GSD and, more recently, the more compact HSD cargo ebike.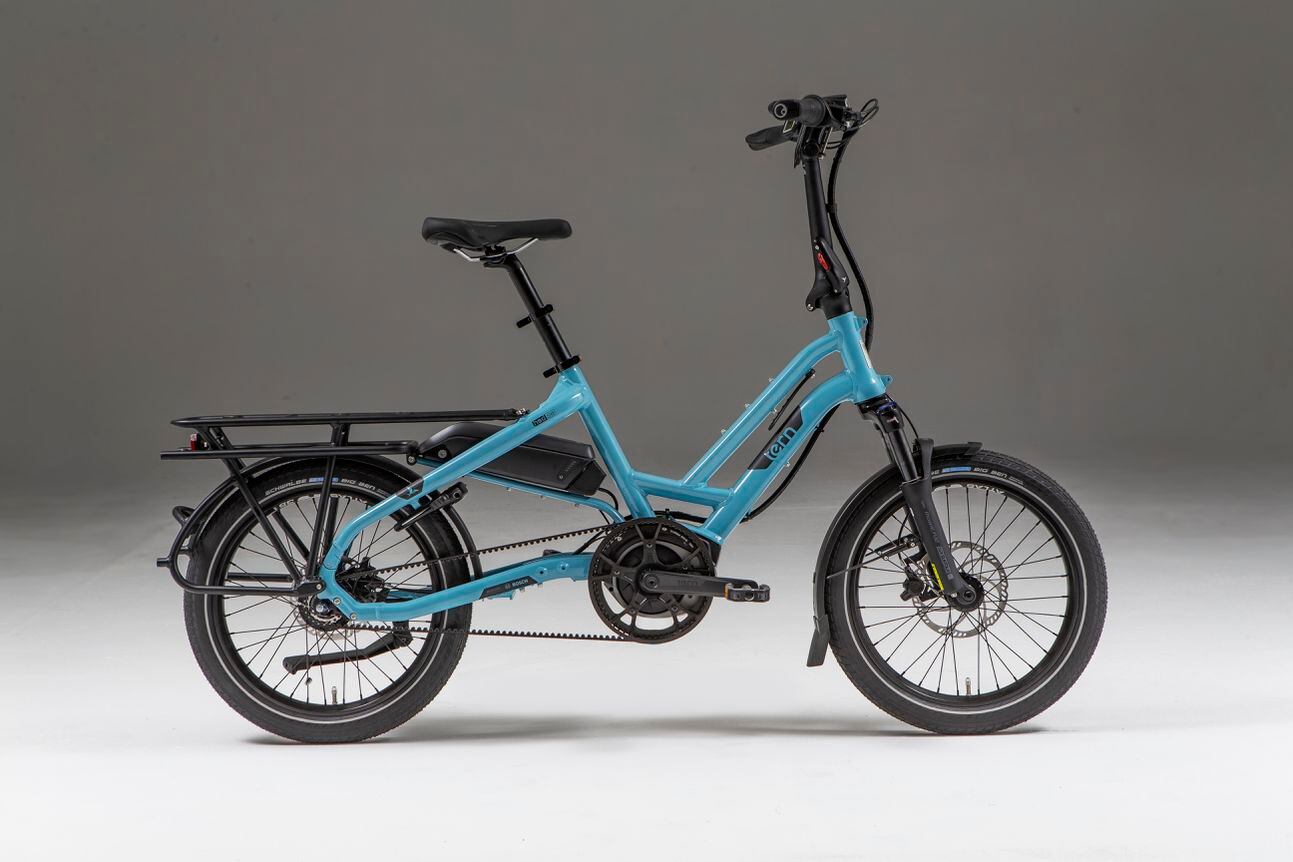 The HSD is essentially a "Mini-Me" version of Tern's GSD, but a few features set it apart from its older sibling. The HSD is 10 centimeters shorter, has a suspension fork, is equipped with dedicated trailer mounts, does not have the option for a second battery, and some models—including the one we tested—are spec'd with a Gates Carbon belt drive.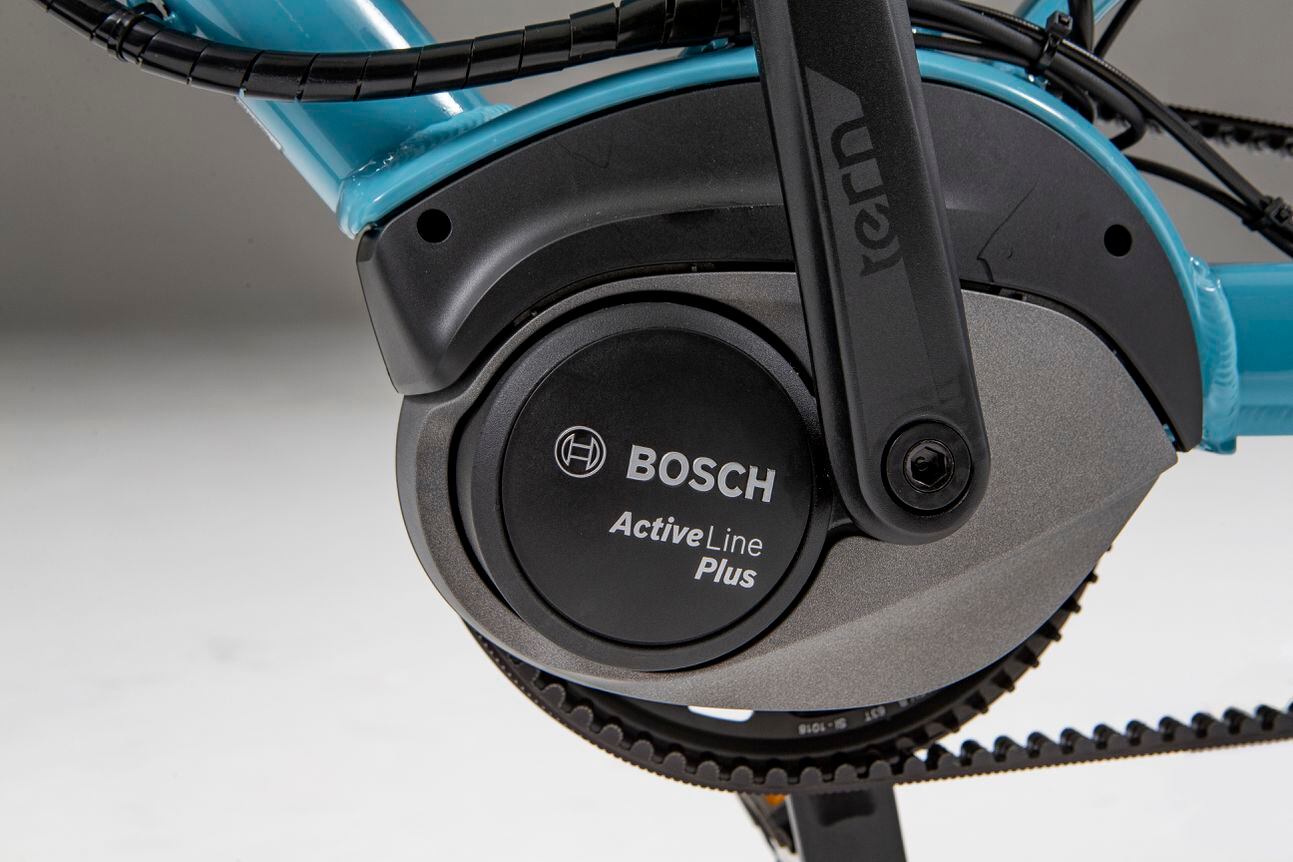 With a maximum gross vehicle weight of 374 pounds, the HSD S8i can haul one adult and one child, one adult and another smaller adult, or the rider and more than 100 pounds of cargo. It is a Class 1 ebike powered by a Bosch Active Plus motor and 400Wh battery deliver pedal assist up to 20 mph. The system has four assist levels, from Eco to Turbo, and a Walk mode.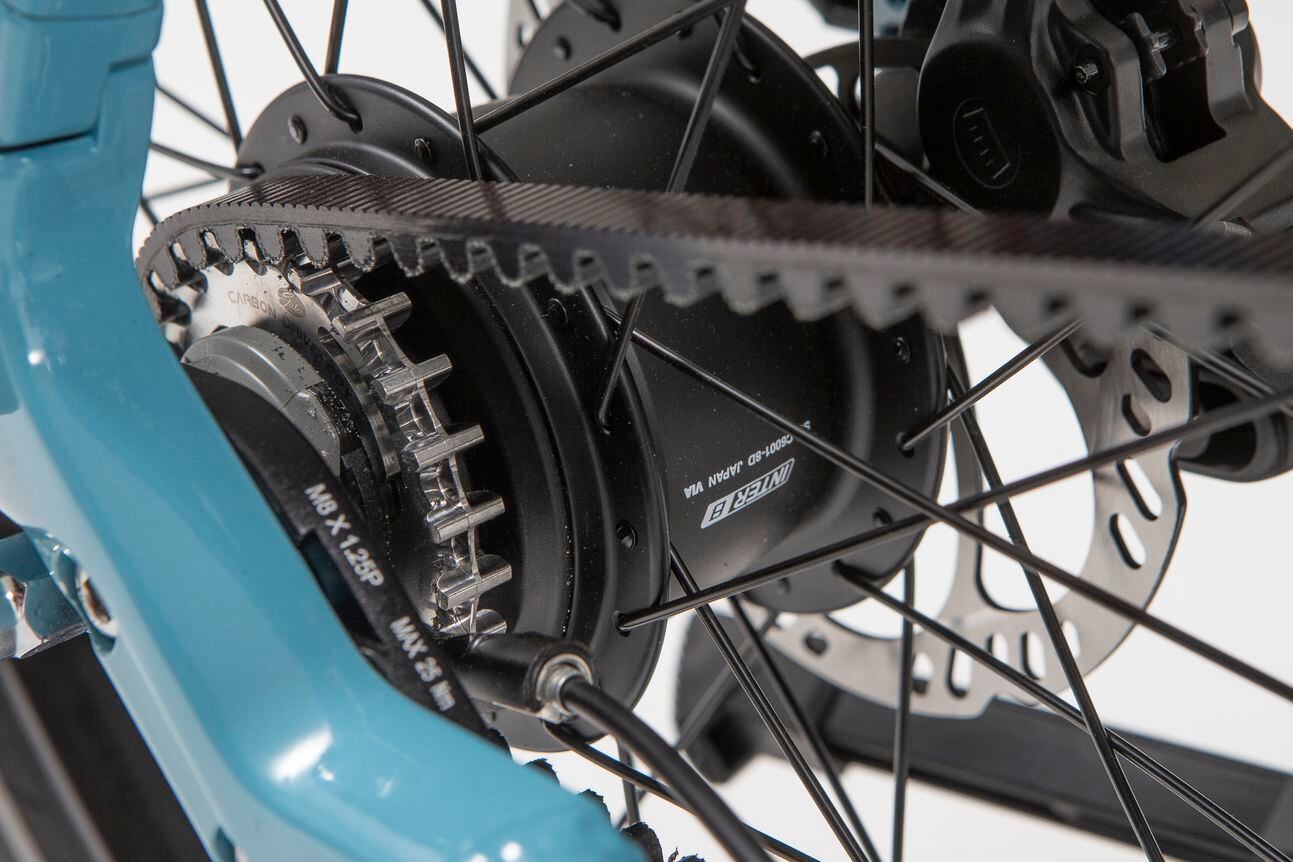 The HSD S8i we tested is equipped with a custom Suntour suspension fork, a Shimano Nexus 8 internal-gear hub, Gates Carbon Drive CDX belt, Magura MT4 hydraulic disc brakes, Schwalbe Big Ben puncture-protected tires, and an Abus keyed-alike frame lock. It rolls on 20-inch wheels.
The frame comes in four colors but in one size only, designed to fit riders from 4-foot-11 to 6-foot-5 thanks to a low-standover step-through frame and Tern's Andros fully adjustable stem and Tern Physis 290-millimeter adjustable handlepost (an even longer handlepost is also available).
The HSD flat folds at the handlepost, reducing its overall dimensions to 64 x 15.9 x 34 inches to fit into tight spaces, including inside most smaller SUVs. It also rides just fine on a standard hitch-mount bike rack. Another neat feature the HSD shares with the GSD is it can be stored upright, with the integrated rear rack doubling as a handy and stable bike stand.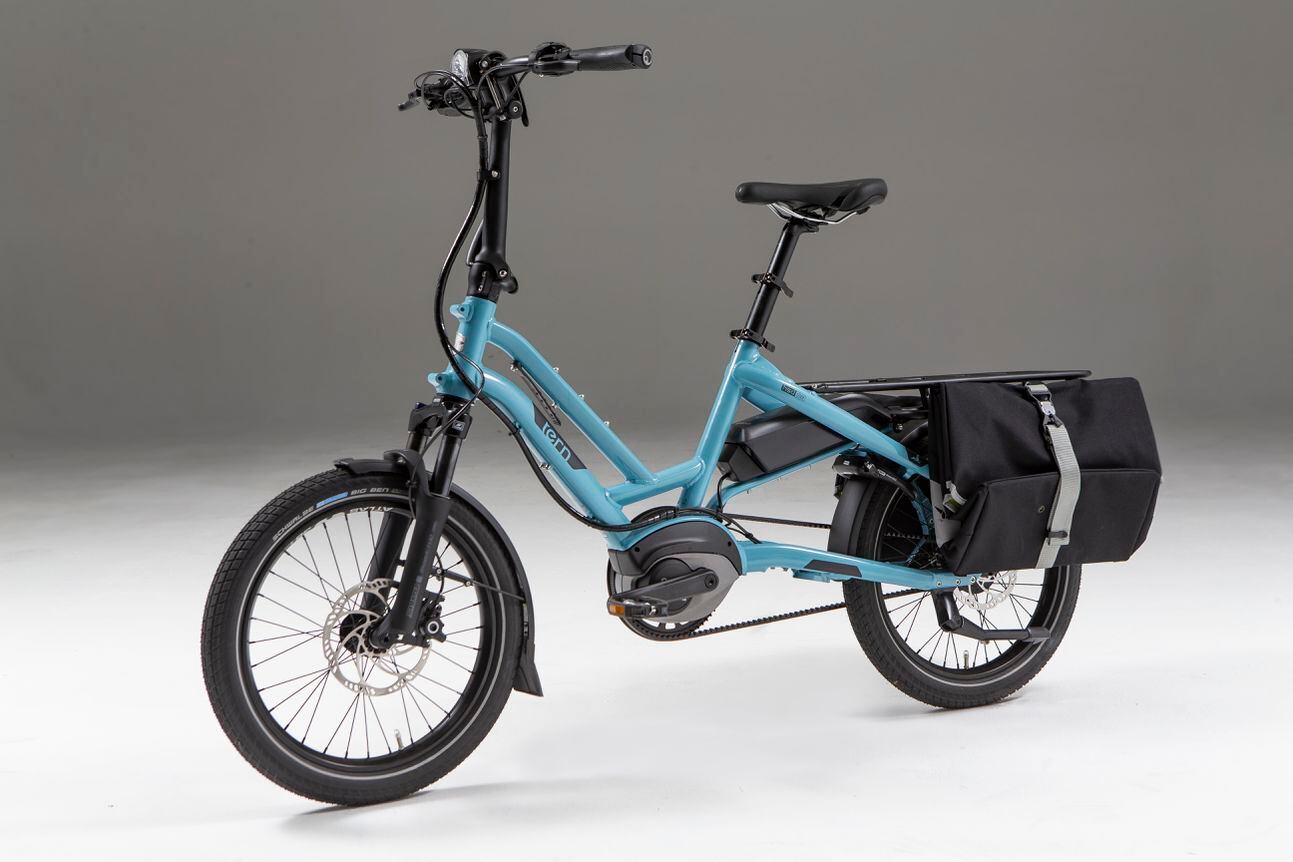 Every HSD model comes with built-in fenders, lights, and rear rack, with a full array of front racks, bags, and other accessories also available. Sold separately, Tern's Luggage Truss mounts directly to the headtube via the bike's Combo Mount, making it easy to attach a variety of hauling accessories.
The integrated rear Atlas H Rack can haul up to 132 pounds and fits one Thule Yepp Maxi or Nexxt Maxi baby seat or a Bobike GO Maxi child seat with no additional adapters needed.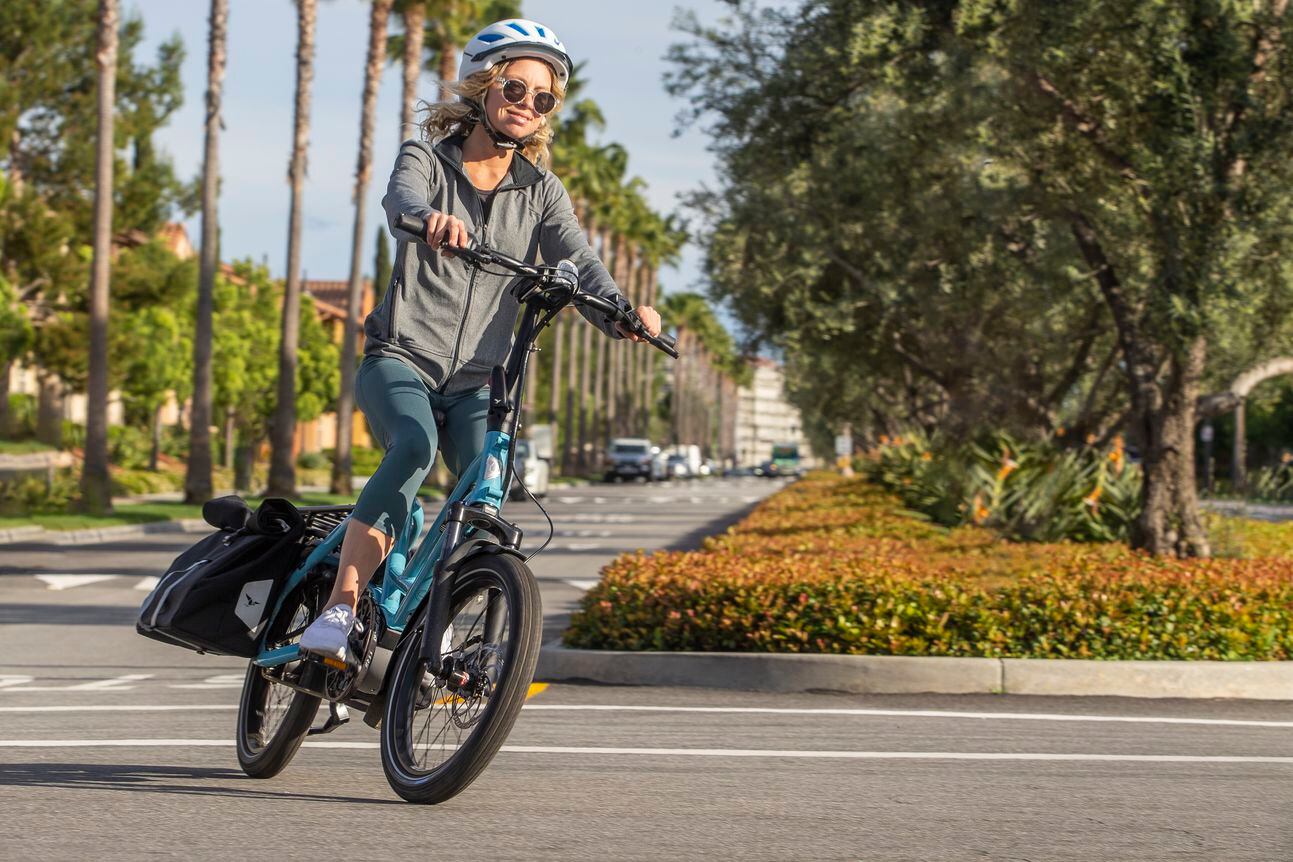 The Tern HSD S8i made running local errands, including a 12-mile round-trip ride to my polling place on Super Tuesday, fun and fast. Our test bike was equipped with Tern's water-resistant Cargo Hold 37 Panniers, roomy enough to hold groceries, mail, extra layers, and picnic supplies.
I rode the HSD on a mix of rural and urban roads, in stop-and-go traffic, and on hilly terrain. Riding mostly in Turbo mode to help me up hills, I got just under 30 miles of range on one charge, carrying cargo on most rides. While the rear light is always lit when the bike is turned on, the bright front headlight can be turned off to conserve battery power. I rode with it turned on most of the time for maximum visibility. Tern states on its website that the HSD's range is anywhere from 26 to 69 miles. It took me about 3-1/2 hours to recharge the battery.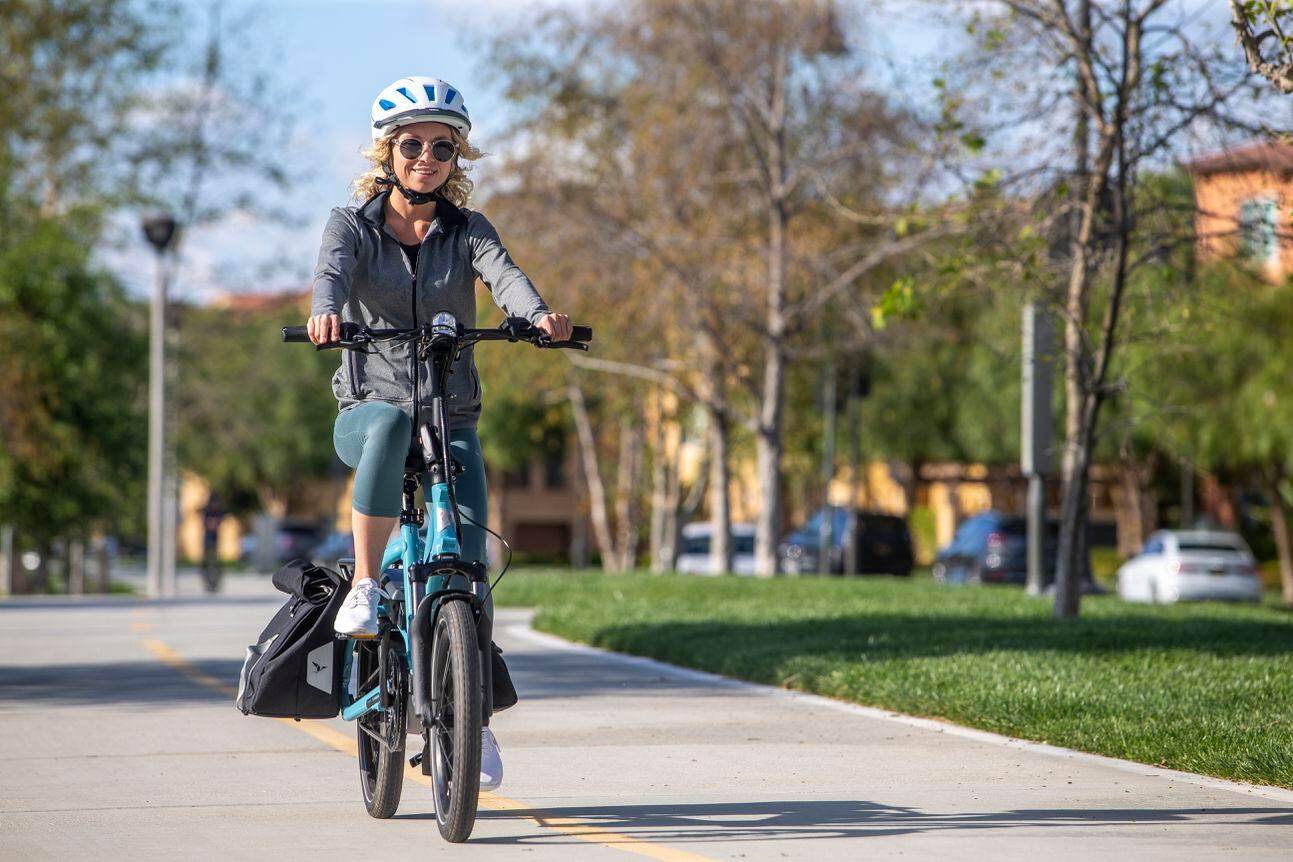 The HSD S8i's relatively long wheelbase, low center of gravity, front suspension fork, and balloon tires make for a smooth and stable ride in spite of the bike's smaller-diameter wheels. A low-slung frame and the fact that the battery is tucked between the seatstays and chainstays keeps the bike from feeling top-heavy, and the upright riding position is not only comfortable, it also helps with rider visibility on the road and in traffic.
Shifting is quiet with the Gates belt drive, which should require less maintenance over time, and the absence of a chain makes grease stains on socks and pant legs a thing of the past. The internal hub means pedaling is not required to shift gears, which can be handy when riding in urban areas. The bike's hydraulic disc brakes provided plenty of stopping power even with heavier loads on steep hills, and the HSD also rode impressively well on dirt paths and country roads. The Bosch motor delivers plenty of power with smooth engagement, and is one of the quieter systems I've tested.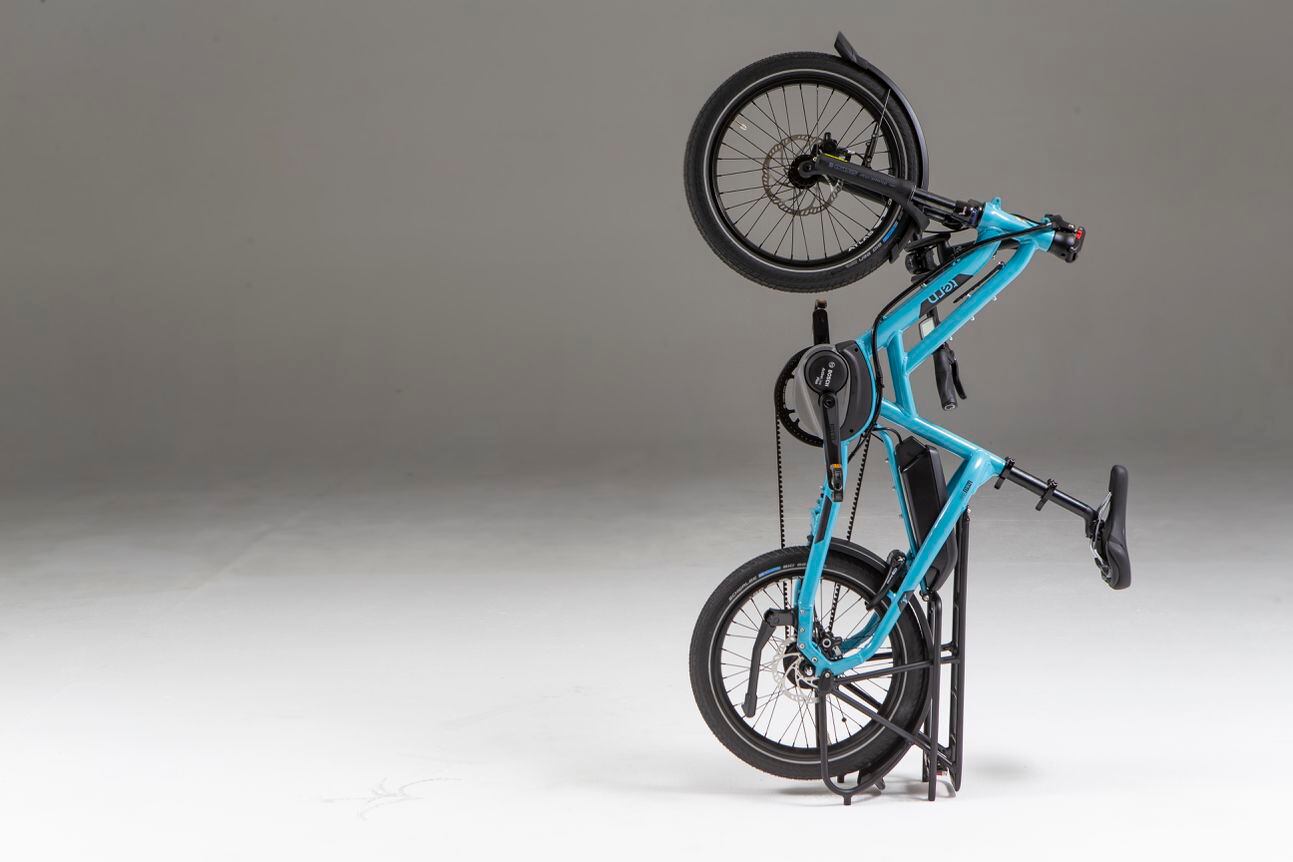 Folding the Tern HSD S8i takes just seconds thanks to a locking quick release on the handlepost. The seatpost is also easy to lower to make the bike even more compact, and it's relatively easy to get the bike in position for vertical storage, though it does take a little practice and could be challenging for petite riders. The bike I tested weighed 63 pounds with panniers and pedals.
Overall, the HSD S8i is versatile, efficient, and comfortable enough to be a daily driver. It would be most suitable for smaller families or those who don't need to haul a large amount of cargo or ride longer distances on a regular basis (the GSD would be a better choice for this with its heavier hauling capacity and dual-battery option). The one-size-fits-most frame makes it easy for family members to share the HSD S8i. This bike could easily replace a car for running errands, shorter-range commutes, and school drop-offs. And, it's super fun to ride recreationally with friends.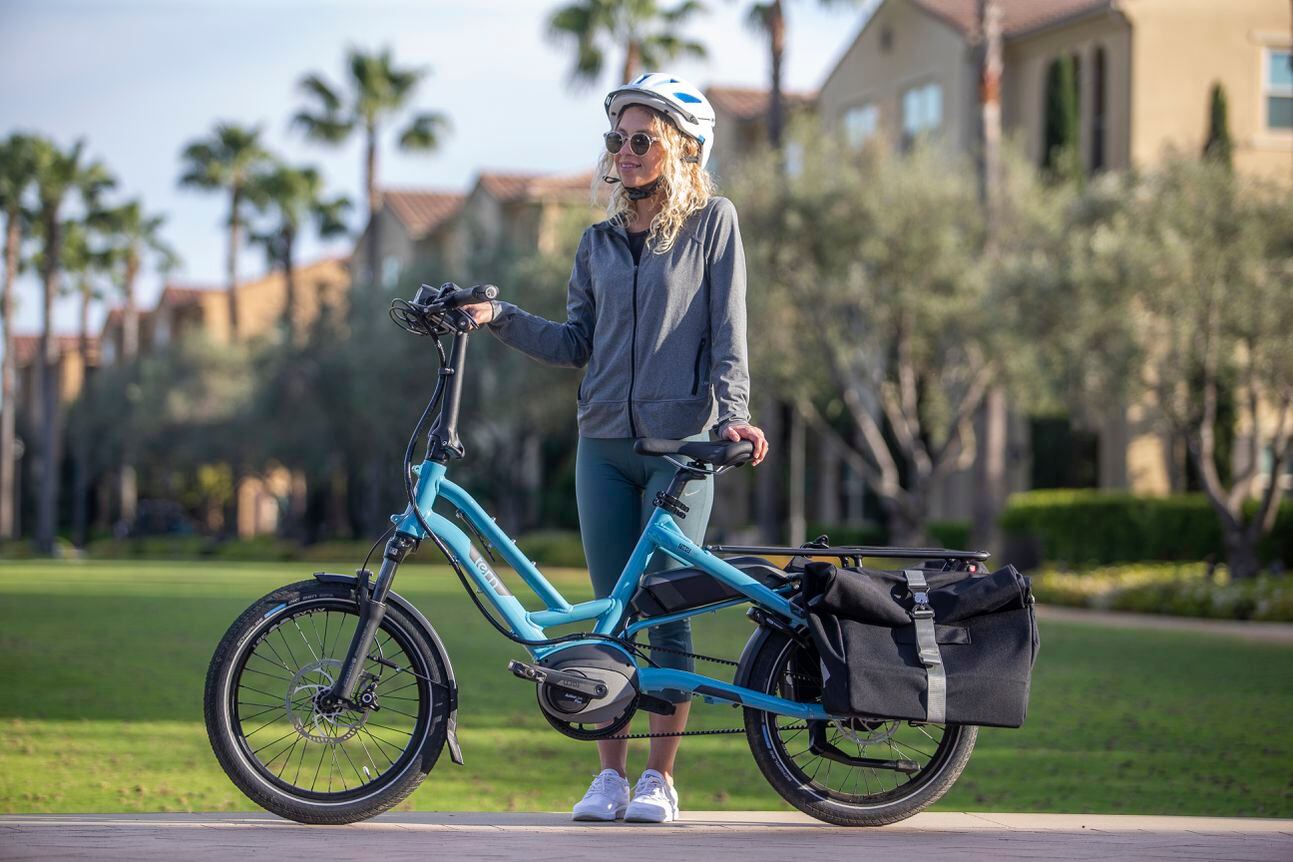 ---