Analysts foresee courier businesses taking 43% of cargo bikes
Analysts foresee courier businesses taking 43% of cargo bikes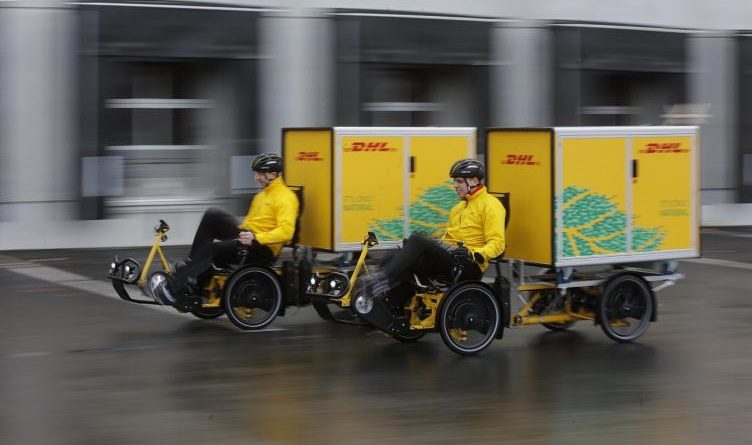 Analysts with Future Market Insights assessing the growth of the marketplace for cargo bikes have placed the courier industry as a key buyer of electric cargo bikes, forecasting that 43% of sales could soon go to those building delivery fleets.
The research finds that the global market value is on course to hit $900 million this year, driven by trends in inner city delivery, in particular as studies emerge showing the high efficiency an cost saving of the cargo bike versus the van.
Developing this understanding amongst delivery firms will apparently put the industry on course for 11.6% compound annual growth in the next ten years, which would eventually deliver a market value of $2,829.5 million by 2031.
Already the global hotspot, Europe is anticipated to remain the most attractive market, with Germany commanding a 37% market share to 2031, according to the researcher's figures. Increased adoption can be stimulated by Government policy and in the UK small scale schemes  have been rolled out alongside local authorities to test the demand. Australia and New Zealand are projected to account for 67% of sales in the South Asia Pacific region collectively.
It will not solely be direct incentives that drive uptake, however. Policy that restricts motoring and emissions is expected to be a key driver, in particular for businesses that seek profitability.
"Expansion of the automotive and logistic sectors is anticipated to boost adoption of cargo bikes in the forthcoming decade. Apart from this, government initiatives creating opportunities for sales of electric vehicles across the globe will strengthen growth prospects for the cargo bikes market," says the FMI analyst.
The data has three-wheeled electric cargo bikes as making up nearly half the market at 44.7%, while the advance of e-Bike technology has seen a drastic advance in market share for assisted cargo bikes, now accounting for 73% market share.
Cargo bikes available in the price range between US$3,501 to US$6,000 are expected to hold a 44% share in the global market.
Potentially limiting the growth is the legislation governing the output and range of electric cargo bikes. It has been argued by some organisations that categorisation needs to evolve with the market's technological and usage evolution.
---